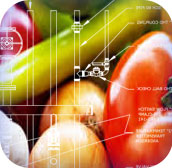 It is no secret that consumer demand for more natural and fresh foods continues to flourish. The Canadian publication
Food Safety Magazin
e calls it a "
lifestyle, not a trend
, for many shoppers," and the Natural Products West Expo added 634 new exhibitors to its roster in March this year.
As
food producers work to meet this demand
, they must first begin to define what "natural" means, because the FDA has not created a hard-and-fast definition for the term. In general, it is accepted that natural foods don't contain artificial or synthetic ingredients. To meet that requirement, producers are using plant-derived colors and sweeteners in place of artificial ones, for example.
Wright Process Systems will continue to monitor this trend, and we will share natural foods processing updates in future issues. We specialize in
process design engineering
, and we can help you develop a new system for your natural foods line or update your existing system to accommodate new ingredients or product lines.