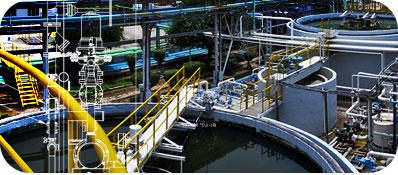 California drought necessitates water planning, but it is a best practice nationwide
Water usage is always a hot topic in the food processing industry, but it is especially relevant to California producers this year as our state faces a serious drought. In April, California Governor Jerry Brown issued an executive order calling for a 25 percent reduction of water use statewide. In May, Californians stepped up to that challenge and
reduced their usage by 29 percent
.
Industrial users in the state consume 400 million gallons of water per day, so now is the time to take a closer look at how that water is used and where it can be conserved. Last month, Wright Process Systems prepared a
white paper
on the topic, and it is a great resource as you begin your water-reduction planning. Wright Process engineers can guide you through your entire water-reduction strategy, from budgeting to engineering and design, so
contact us
to learn more about how we can simplify the process for you.
Whether your facility is based in California or not, actively managing your water use is always a best practice that can lead to cost savings and greater efficiency in your system.
Below are a few suggestions to help you start crafting your plan*:
First steps
Assign a responsible party to inventory in-plant water consumption and discharges
Contact your municipal water utility to see what reduction requirements are being developed for your area and business category
Consider what importance water carries in your plant (from an irreplaceable ingredient in your end product to marginally noticeable for watering the lawns), and prioritize reduction efforts accordingly reduce water consumption (sample of ideas per industry sector)
Wright Process Systems' White Paper #2, coming out late July, will detail more thoroughly reduction possibilities for food process manufacturers
Measure, measure, measure – trend processes via Historians or similar data gathering systems (including manual readings if needed) to look for system consumptions and demands
Fluid Dairy - automate HTST water cut-ins with sensors to detect milk solids
Fruit Juice – add sensors to separators and clarifiers to automate desludges, reducing soils in the bowl and improving CIP times after the run
Powder Dairy – install spray nozzles and cleaning devices for maximum chamber/ducting wash pressure and intensity to improve CIP times after the run
Brewery – add a dedicated CIP system for recirculated washes of the brewhouse, instead of rinsing tanks out to the floor
Fresh Fruit and Veg – install UV treatment for rinse water, allowing for more water to be reused multiple times
Beverage – automate carbon filter back-purges with timer and analytical instrumentation to reduce flush times
Winery – automate filtration flushes with timer and analytical instrumentation to reduce flush times
General – tune CIP washes with instrumentation to minimize rinses, and also install water recovery options to reuse post-rinse volumes
Equip hoses with spring-loaded, shut-off nozzles
Install a low volume, high pressure wash down system
Replace equipment with water-efficient models
Limit elective water use where possible - drought-tolerant landscaping, less frequent delivery vehicle washing, etc
Reuse water when possible
Wright Process Systems' White Paper #3, coming out late August, and August newsletter will discuss reuse opportunities for food process manufacturers
Investment in a strategic water use plan not only conserves this valuable resource, but it can impact your plant's overall efficiency and bottom line in the long-run. To get started on your water-reduction plan today,
contact us
.
*Sources:
California Department of Water Resources
(access the complete water use brochure
here
);
Wright Process Systems
(white paper on water use)