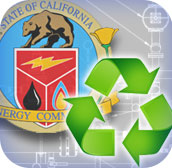 Equipment designers and manufacturers that are based in, or serve, California should be aware of the California Energy Commission's opportunities for
grant funding
on projects that help reduce electricity and water usage. Currently, the commission has six open RFPs seeking energy-efficient project proposals.
In addition, the government body is in the development phase for the Water Energy Technology (WET) program, which will fund water-energy programs. Grants for that program have been suspended until the commission can secure funding, but you can sign up for the program's listserv to receive notifications about future developments of the WET program.
Wright Process Systems can help
permit, plan, install
and commission OEM equipment on these projects.
Contact us
to learn more about partnering on efficiency and sustainability contracts.