The FDA introduced the Reportable Food Registry in 2009 and now has data from the registry's first three years that can help shed some insight into food recalls and possible preventive measures. The registry includes mandatory reports from industry and voluntary reports from public health officials. Between 2009 and 2012, most food recalls reported were due to salmonella (36 percent), followed by undeclared allergens (34 percent) and l. monocytogenes (18 percent).
"Undeclared allergen" food recalls occur when manufacturers fail to accurately identify top-known food allergens on a food label. The foods most commonly affected by these recalls were bakes goods, snack foods, candy, dairy products and dressings, and the most commonly reported allergens were milk, wheat and soy.
The FDA report identified several causes for the undeclared allergen recalls, and the wrong packaging or wrong label were the most common reasons. Additional causes include using inaccurate terminology on the ingredients list or allergen information statement and failure to include the allergen on the label because it was not listed on the bulk product used in the manufacturing process. In some cases, labels were misprinted because of corrupted or outdated database files at the manufacturing facility.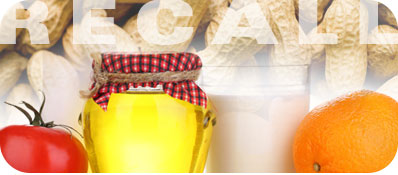 The authors of the report recommend the following measures and notes for preventing future food recalls:
"…implement a regular review process to look for formulation changes in products and ingredients, which is not complicated or time-consuming but can provide insurance against unexpected serious problems."
"…double checks of packages and labels before they are used to ensure that they match the product being produced can be carried out in seconds and can avoid costly mistakes."
"…label controls are as important for allergen control as are sanitation and Good Manufacturing Practices (GMPs). Allergic consumers rely on food labels to be accurate and complete."
"…allergen-related problems occur more frequently in some types of foods than in others. In some cases, such as when using shared equipment to make different types of chocolate products, this reflects the difficult nature of the product. In other cases, such as the production of dry mixes, this reflects the nature of the production environment.