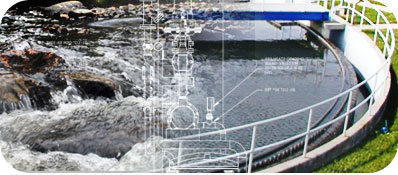 Water consumption is top-of-mind for many food processors due to the current drought in California and water restrictions in various states. It can be one of the most sensitive utilities for a processing plant as well, so it pays to be aware of how and where your plant uses water – and ways to reduce the amount of water you need to create a safe, quality end product.
In food processing, water is generally used in three ways:
Ingredient in the finished product. Examples include beer, soda, soups and, of course, bottled water.
Production process. Examples include clean-in-place systems, sanitation wash down, pump seal cooling and fruit or vegetable blanching.
Industrial utility. Examples include cooling water, feed water for steam systems, fire sprinkler water and generator engine cooling.
California's governor has called for a 25 percent reduction in water usage across the state, and soon the Water Board will roll out their enforcement plans, which will certainly impact food processors. Each plant could be asked to reduce water by 25 percent, or the plant may be responsible for some portion of the state's overall reduction goal.
For some industries, such as beer brewers, that requirement could impact production levels because water is the main ingredient in their final product. For others, such as chocolatiers, the impact might not be as extreme because water is only used for cleaning and as an industrial utility.
What you can do
Wright Process Systems is currently completing engineering audits and recommendation packages for many of our food process customers—
documentation that manufacturers can present to regulators to prove that they have an action plan in place.
To discuss options for water reduction and reuse at your plant,
contact us
today and stay ahead of the government requirements.
Below are a few
suggestions for reducing water usage now
, and our upcoming white papers on the topic explain each of these areas in more detail. Wright Process Systems can help you design and implement all of these water-reduction strategies, so contact us to learn how we can help you.
Water usage reduction strategies
Water as an ingredient
Improve overall equipment effectiveness to reduce rejects of finished containers
Improve container fill volume consistency
Eliminate overfills and non-recoverable losses to drain
Reduce water treatment system discharge (such as RO systems)
Change product ingredients (such as lower brix sugars to reduce dilute water percentages)
Change process steps to reduce recipe variance (such as inline water blending instead of batch blending)
Water used as a secondary process
Especially in dairy and beverage processes, reduce system safety sequence consumptions (water startups and diverts, UHT cool-downs)
Change water-bath fruit and vegetable conveyance to gentle mechanical systems
Change water flushes to pig systems or air blow systems
Change CIP spray balls to rotary cleaners
Upgrade older mixproof valves to minimum-consumption seat-lift technology
Look for alternative process solutions, such as microwave heating instead of water bath heating
Water as a Utility
Install closed-loop cooling water circuits for generators, fire pumps, compressors and condensers
Install closed-loop water priming circuits for vacuum pumps
Upgrade potable purge-able water filters with automatic purge controls
Install water quality control instrumentation to reduce system dump frequency
Replace low efficiency with higher efficiency utility equipment
Optimize boiler feedwater chemistry treatment
Switch from glycol water to ammonia refrigeration systems