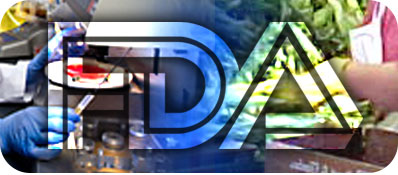 Food producers are well aware of the FDA Food Safety Modernization Act (FSMA), which was signed into law in January 2011 by President Obama. The FDA maintains a section of its website devoted to the law, and interested parties can sign up for its newsletter to receive news alerts on the topic.
In a nutshell, the law is intended to help prevent contamination in the American food supply. With an emphasis on proactive prevention rather than reactive containment, the law proposes several rules that will go into effect starting this year. The public comment period on these rules closed in December 2014.
As your facility prepares to implement controls and processes to help reduce the number of Americans who get sick from foodborne illnesses each year (128,000 are hospitalized and 3,000 die each year), below are a few points you should know:
Prevention – Under the new rules, food producers are required to write and implement a plan for food contamination prevention that includes an assessment of potential hazards in the facility, steps that will be taken to mitigate those hazards and a procedure for handling any contamination.
Compliance – The FDA, in turn, will increase its inspection frequency for the facilities deemed higher risk to help ensure compliance with the new rules. These inspections apply to all high-risk facilities within the first five years and every three years thereafter and it also applies to an increasing number of foreign producers each year.
Changes – In September 2014, the FDA made changes to four of the original rules, based on public comment. The rules affected cover human food production, animal food production, foreign suppliers/producers and farming and harvesting practices. Learn more about these amendments here.
Latest news – As of March 4, 2015, a Congressional subcommittee was considering an FDA request for increased funding to enforce the FSMA.
Food safety is the highest priority for our clients, and FSMA compliance is merely one piece of that puzzle. We know that your goal is to produce and sell high-quality, safe and delicious products for your customers. To that end, Wright Process Systems can help you address any food safety concerns or necessary updates with our Process Design Engineering services.
We will work with you to assess, optimize and update your systems to include plant-wide food safety initiatives, sanitary process cleaning and process automation. Our team of engineers have years of technical experience to help you design, build and update a safe, efficient system. If any issues pop up, our team will be there to troubleshoot and help fix the problem as quickly as possible.