WPS Direct is redesigned and reorganized with new core topics delivered according to your interests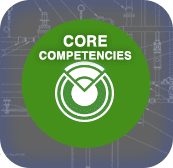 Welcome to the newly redesigned WPS Direct, your top source for food and specialty processing news, insider tips and product information. We have created a new twist on the traditional e-newsletter with personalized content created just for you and your interests. To help customize the content, we have created four new "core competency" sections on WrightPS.com. Each month, we will cover new topics related to:
Based on your role in the industry, we'll send you one newsletter every other month with content that is focused on your work and your interests. All articles and news updates will live on our website, providing you with a directory of information that you can discover in a self-guided tour through the content that you find most relevant. Follow the links below to begin your tour. This is all about less noise and better information, hand-delivered for you from your partners at Wright Process Systems. Enjoy!