Now's the time for winter service to keep
your process running smoothly
Like any mechanical system, food and beverage process systems are affected by changes in the weather. Cold temperatures and humidity shifts may cause issues in your production machinery, or impact how your system uses natural resources. Your process system is like a high-performance vehicle; the better it's maintained, the better it works, especially during changing weather.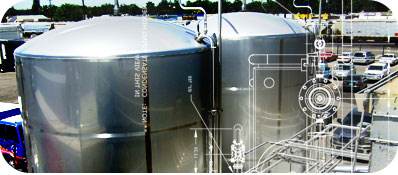 Fortunately, giving a little attention to your facility at this time of year could make a big difference in overall plant efficiency. Some seasonal services recommended by Wright Process Systems at the facility level:
Fuel train adjustments for boilers
Air dryer adjustments for air compressors
Service of HVAC systems
Check and repair shipping and packaging facilities, including packaging and delivery machinery, driveways, loading docks, and external drainage and grading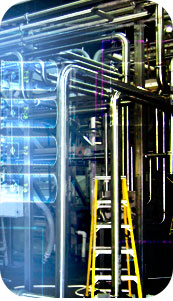 Specific to process systems, some preventative maintenance and efficiency-oriented enhancements could help you avoid trouble and remain functioning at high output. Some recommended services:
Inspection and service to tanks, silos, and piping
Inspection and service of utility systems, including utility piping
Check and repair insulation on high-temperature production machinery located outside or non-climate-controlled areas of the facility
For a complete list of seasonal services and cold-weather maintenance recommendations, contact Wright Process Systems today.