Clean-in-place systems offer many benefits,
particularly if adjusted for best functioning
Cleaning solutions circulate throughout the system, cleaning it from the inside. Clean-in-place (CIP) sanitation refers to cleaning process equipment and piping circuits "in line," without disassembling the system for manual cleaning. The function of visually verifying cleanliness becomes an automated process, guaranteed that cleaning temperatures, chemical concentrations, and other important factors are met every time. For years, CIP systems remained largely similar, but recent advancements in system automation have introduced new opportunities to optimize the systems for improved food safety and more efficient overall functioning.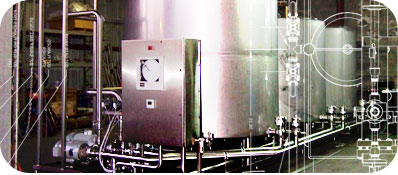 To design a CIP system, process engineers first need to understand the overall process within the plant, as well as the types of products used in the process. Other variables, such as water chemistry and system operating parameters, are also important. Factoring in these elements helps with essential decisions related to process system design, choice of appropriate process equipment, and the installation methods of all components that meet all production and CIP requirements.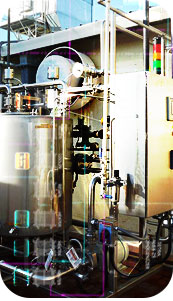 In order for a CIP system to function well, the correct flow rates must be used, as well as the appropriate chemical concentrations in the cleaning fluids. The flow of chemicals needs to be turbulent enough to create a scrubbing effect on the interior surfaces. Chemical type and concentration may vary by system and product, but the key is to use the ideal, application-specific combination of time, temperature, chemical and force through the CIP process. Process automation using the latest technology helps operators perform complex cleaning functions from a simple touchscreen, and also helps managers guarantee through documentation that cleaning processes occur correctly each time.

It is important to view CIP systems as part of a larger, plant-wide food safety initiative. To learn more about state-of-the-art, scalable, CIP systems optimized for your process, visit our CIP Systems page.