Food safety, automation, and energy efficiency
prompt plant modifications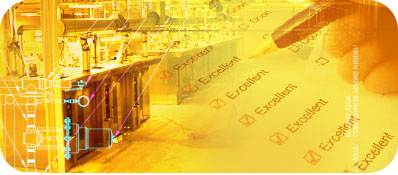 FSMA changes the game
As most food and beverage processors are well aware, the FDA is currently collecting public comments on the updated FSMA, including newly proposed rules related to foodborne illnesses. The new regulations are driving much of the plant construction and renovation initiatives in the industry today. This includes renovations to many plants' physical space, in addition to process-specific modifications, to update existing buildings to meet FSMA requirements.
What it means…
To follow good manufacturing practices (GMPs), many plant managers are reviewing their facilities to assess contamination risks and other hazards. They are also looking at facility design, construction materials, mechanical systems, and specific systems within the process. Process engineering and construction firms with strong FSMA expertise can help plants with a range of improvements, including better process design, reviews of construction materials, assessment of HVAC and ventilation to separate allergens from sanitary food processing areas, wastewater handling, and construction changes to properly separate hazardous process elements from sanitary areas.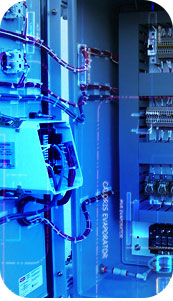 Automation spurs plant upgrades
There is a growing trend toward automation in food and beverage process plants. Well-executed automation systems offer increased efficiency, reduced on-the-job hazards for personnel, reduced personnel expenses, and enhanced production. Automation projects have been a big driver of plant modifications in the last year.

What it means…
Process plant managers should work with a qualified process automation expert to determine the best way to implement automation solutions to existing facilities. Some older equipment cannot be automated, and many older systems may need to be updated in their entirety, rather than trying to automate individual parts of the process. Wright Process Systems offers complete process automation solutions, including process control systems, PLC & HMI programming, control panel assembly, motor control systems, and industrial networks.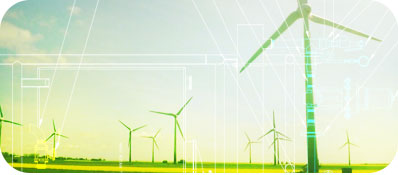 Energy efficiency becomes a priority
Food and beverage processors have emphasized energy efficiency as a driver of plant renovations and a priority in new plan design. However, most processors are less concerned with environmental initiatives, such as LEED certification, and more focused on efficiency enhancements with recognizable ROI. There is a similar attitude toward alternative energy, which interests many processors but is beyond their allocated funding limits.
What it means…
Fortunately for Mother Earth, energy efficiency enhancements and environmental initiatives often work hand-in-hand. Improved process design leads to reduced energy use, and to reduced industrial resource use. While LEED certification often has a high cost and low return on investment, the principles of energy-efficient process design demonstrate a quantifiable ROI, calculated in lower utility expenses, lower industrial resource expenses, and lower waste disposal expenses.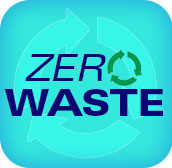 Many process plants are looking at creating zero waste facilities, both to improve their environmental footprint and to stem growing waste processing and removal costs. These types of facilities require a comprehensive
industrial engineering
plan, often in conjunction with
site improvements
, which can enhance efficiencies and reduce waste.
We discuss more principles of energy efficiency and environmentally friendly process design in the
July issue of WPS Direct
and the
August issue of WPS Direct
.