Wright Process builds the world's fastest dairy tanker unloading system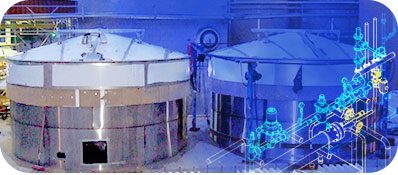 Wright Process Systems designed the world's fastest tanker unloading system for a customer in the diary industry. Prior to our design improvements, the plant's three bays could unload a tanker (6,000 gallons) in 25 minutes, at a rate of 3 million pounds of milk per day. With design optimization by the Wright Process team, those same bays can now unload a tanker in 6 minutes for 12 million pounds of milk per day—that's four times faster for an additional 12 million pounds of milk a day!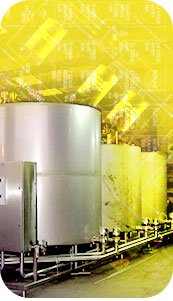 The system includes PMO-compliant dairy mixproof valves, including the first US installation of 6-inch mixproof valves. It also includes CIP systems ranging from single shot starter systems to multi-circuit systems, as well as a state-of-the-art control system. We installed small surge tanks with better lot traceability to handle hot milk. The system was rounded out with new tanks, pumps, valves, air eliminators, magnetic flow meters, and product lines—all implemented seamlessly into the customer's existing operation.

Learn more about our turn-key dairy process systems at Wright Process Systems/Dairy.